It's hard to find a player who understands Jose Mourinho like Ricardo Carvalho who spent around nine years in three different countries during his playing career. Ricardo Carvalhorecently had an exclusive chat with the FourFourTwo (FFT) magazine as he talked about Mourinho, his career and many more.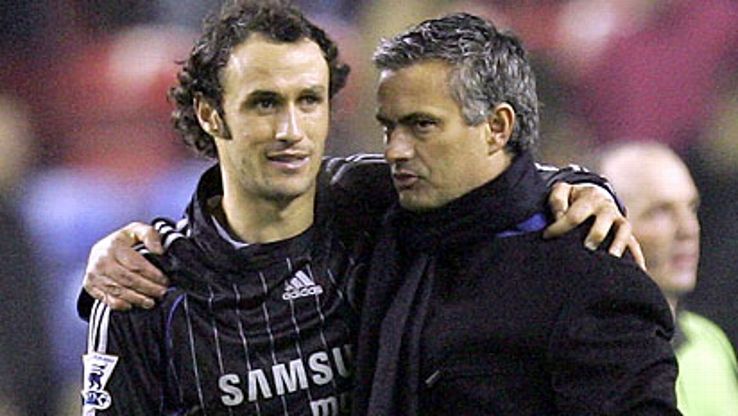 Ricardo Carvalho played under Mourinho at FC Porto, Chelsea and Real Madrid. According to him, Mourinho is a sore loser and that he doesn't take defeats well. The Portuguese centre back stated that it's hard to stay around his compatriot when he loses a football match.
Carvalho didn't always see eye-to-eye with Mourinho but he was still the most trusted defender for the Portuguese manager as highlighted by their association spanning around nine years in the colours of three clubs in different nations.
Ricardo Carvalho also talked about training as the centre back confirmed that he trained poorly adding that he didn't mind the tag given to him by his colleagues.
At FC Porto, Carvalho was a late bloomer as he didn't get the chance to show what he can do at the heart of the defence until the age of 23. He was able to seize the opportunity thus becoming an important player for Mourinho at the club. Together, Mourinho and Carvalho won two successive league titles in the Portuguese top flight in addition to two titles on the European football scene namely the UEFA Cup and the UEFA Champions League. They also won the Super Cup title and the Portuguese Cup title together at Porto.
Mourinho and Carvalho moved to Chelsea in the summer of 2004 and they won two successive Premier League titles at Stamford Bridge. When they linked up again at Real Madrid in the Spanish top flight, they won the La Liga title and the Copa Del Rey title together at the club.