Portuguese tactician Jose Mourinho won his first trophy as the Real Madrid manager by beating Barcelona in the 2011 Copa Del Rey final. When Mourinho was appointed the Real Madrid in the summer of 2010 and on the back of his treble-winning feat at Italian giants Inter Milan, he was saddled with the huge responsibility of displacing Barcelona as the best team in Spain.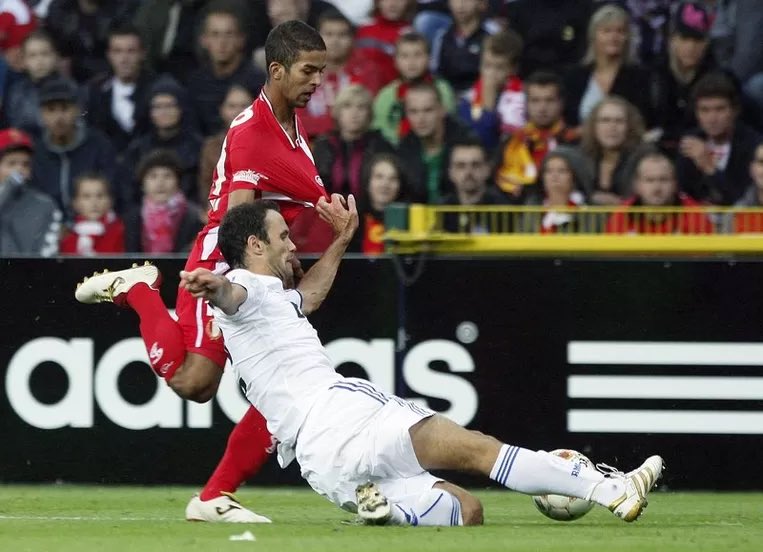 At the time of his appointment, Barcelona were undoubtedly the best team in the Spanish La Liga. While Mourinho didn't displace Barcelona as the best team, he was able to reduce the gap between Real Madrid and the Catalan giants.
Mourinho was left red-faced in his first meeting with Barcelona as the Real Madrid manager. His team conceded five goals on the way to a 5-0 defeat. He was able to take some form of revenge with the result from the 2011 Copa Del Rey final as he masterminded the 1-0 extra time win over Barcelona to win the 2010/11 Copa Del Rey title.
Portuguese defender Ricardo Carvalho had played for Mourinho at FC Porto and Chelsea and he linked up with him again at Real Madrid. Ricardo Carvalho was an important member of the Real Madrid defence that saw off Barcelona in the 2011 Copa Del Rey final. Ricardo Carvalho featured in the Real Madrid defencealongside Spanish player Sergio Ramos (centre back), Spanish star Alvaro Arbeloa (right-back) and Brazilian player Marcelo (Brazil). The Real Madrid defenders were able to repel the Lionel Messi-led Barcelona attack in conjunction with club skipper and goalkeeper Iker Casillas.
Portugal international skipper Cristiano Ronaldo scored the only goal of the game eight minutes into extra time. Barcelona had 22 minutes to reply to the goal from Ronaldo, but they could not find the much-needed equaliser as Real Madrid held on to take the title.